As part of the Co-Innovation Lab at Munich University of Applied Sciences, eleven students are helping gridX to demonstrate its commitment to sustainability to the public. The interdisciplinary project team lays the foundation for a transparent sustainability commitment of the company.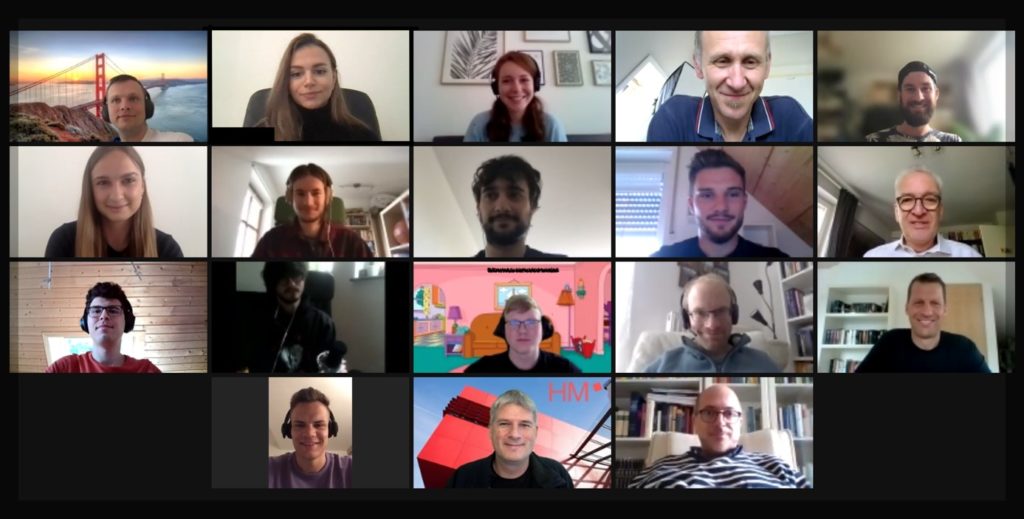 The topic of sustainability is becoming increasingly relevant in all areas of life. It is therefore also important for companies to commit themselves to sustainability – especially since sustainability commitment is playing an increasingly important role in the battle for applicants. Companies face the challenge of transparently communicating their environmental, social and economic impact. Currently, it is difficult for job seekers to find information about the sustainable commitment of potential employers. But especially in the current war for talents, companies need to transparently communicate their attractiveness as an employer to the outside world. gridX has recognized this need for action and wants to become active by integrating a sustainability dashboard on the company website.
In the period from March to July 2021, eleven interdisciplinary students from Munich University of Applied Sciences, supported by their coach Prof. Dr.-Ing Holger Günzel (and the other event participants Prof. Dr. Lars Brehm, Prof. Dr. Johannes Ebke, Hans-Jürgen Haak and Lars Schmitz), designed and developed a prototype for an innovative sustainability dashboard for the company gridX – a startup that aims to make a long-term contribution to the energy transition with its products. From the company side, Henry Thierhoff, employee in the Business Intelligence & Marketing department, cooperated with the students and reports enthusiastically about the result of the project: "Especially as a greentech company, it is important for us not only to develop sustainable products, but also to act sustainably as a company. The dashboard helps us to communicate our commitment transparently and we hope to attract new employees who will join us in driving forward the energy transition."
By implementing the Sustainability Dashboard, gridX is able to stand out from the competition as an employer by displaying all relevant sustainability performance in a bundled, transparent and understandable way in one place on the website.
---
This Co-Innovation Lab project was carried out in cooperation with the Digital Transformation Lab (DTLab) at Munich University of Applied Sciences:
The Digital Transformation Lab (DTLab) at Munich University of Applied Sciences is dedicated to the major social challenges of our time. Together with stakeholders in the public sector, students develop forward-looking solutions. They are supported by Amazon Web Services with state-of-the-art cloud technologies and the Working Backwards innovation methodology. We live digital transformation.
More information about the Co-Innovation Lab and the Digital Transformation Lab (DTLab) at Munich University of Applied Sciences: