As part of the Co-Innovation Lab, a student group from Hochschule München develops a groundbreaking system to tackle food waste in commercial kitchens by generating valuable insights on wasted food types through computer vision and machine learning algorithms.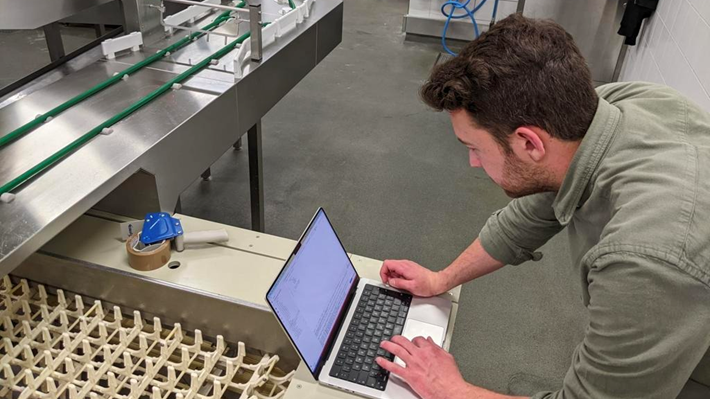 An Urgent Need for Optimized Tracking of Food Waste
Commercial kitchens providing meals for schools and hospitals often find uneaten food being left behind, but are left in the dark about exactly what food items are disliked by their customers. This not only leads to wasted food, which negatively affects the environment, but is also problematic from a business perspective as it affects the financial performance of the kitchen.
For a fresh perspective on how food waste can be measured within kitchens, the InnovationLab of the IT department of the City of Munich commissioned the consulting team of the Co-Innovation Lab of the Munich University of Applied Sciences (HM) consisting of both business and IT students. The consulting team received support from their professors as well as a project coach from the InnovationLab.
Enabling Smart Food Waste Management
The prototype utilizes a Raspberry Pi camera to provide accurate and reliable data on the wasted food items. This data, presented on an intuitive dashboard, empowers commercial kitchen managers to optimize their menu planning and operations more effectively – resulting in a reduction of food waste and notable cost savings.
"We wanted to make a positive impact on the environment by tackling the issue of food waste", said Sophia Huber, co-founder of WasteNoBite. "By leveraging the power of advanced algorithms and computer vision, we can help kitchens reduce their food waste and save money in the process, which can be reinvested in an even better experience for the customers."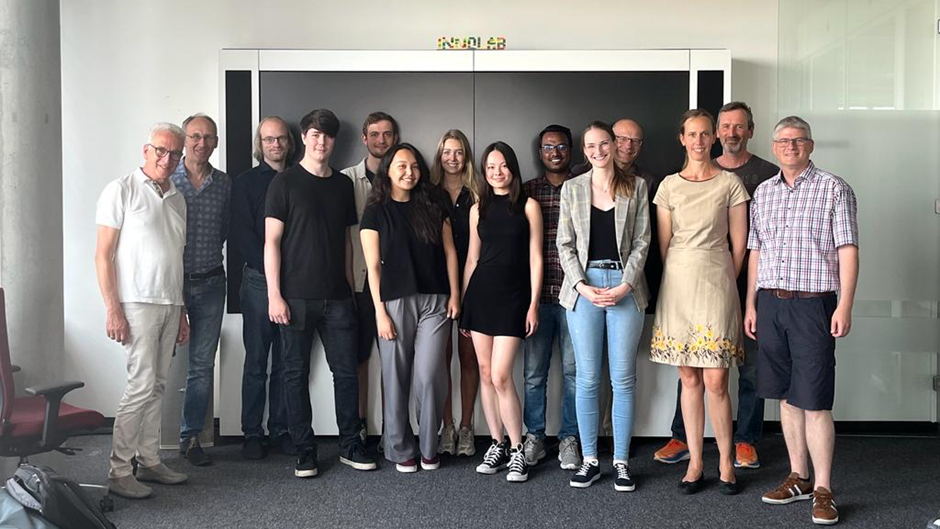 Pioneering in Food Waste Recognition with Artificial Intelligence
The positive impact of WasteNoBite is also being recognized by Dr. Stefanie Lämmle, the head of the InnovationLab of IT@M. "The idea stems from the belief that artificial intelligence possesses the transformational power to tackle global food waste effectively. With this product, we not only want to revolutionize the recognition of food waste, but also make a positive contribution to sustainability and create a better future for our planet."
Increase efficiency and improve sustainability today with WasteNoBite's innovative system for data-driven insights and instant feedback!
About the Digital Innovation Lab and the Co-Innovation Lab
This solution was designed in a joint project between the Digital Transformation Lab and the Co-Innovation Lab of Hochschule München guided by the lecturers Prof. Dr. Holger Günzel, Prof. Dr. Lars Brehm, Prof. Dr. Johannes Ebke and Hans-Jürgen Haak. The Co-Innovation Lab offers students a virtual platform for learning how to work as a consulting team by creating temporary partnerships between companies, students, and lecturers.
For more information about the Co-Innovation Lab, contact holger.guenzel@hm.edu or lars.brehm@hm.edu.
This Co-Innovation Lab project was carried out in cooperation with the Digital Transformation Lab (DT.Lab) at Munich University of Applied Sciences:
"The Digital Transformation Lab (DT.Lab) at Munich University of Applied Sciences is dedicated to the major social challenges of our time. Together with stakeholders in the private sector, students develop future-oriented solutions. They are supported by Amazon Web Services with state-of-the-art cloud technologies and the Working Backwards innovation methodology. We live digital transformation."
More information about the Co-Innovation Lab and the Digital Transformation Lab (DT.Lab) at Munich University of Applied Sciences:
Authors: Project team