As part of the Co-Innovation Lab at Munich University of Applied Sciences, ten Master's and Bachelor's students from the faculties of Business Administration & IT developed and implemented a concept for data-driven facility management for the Museum of London (MoL) in the summer semester of 2021.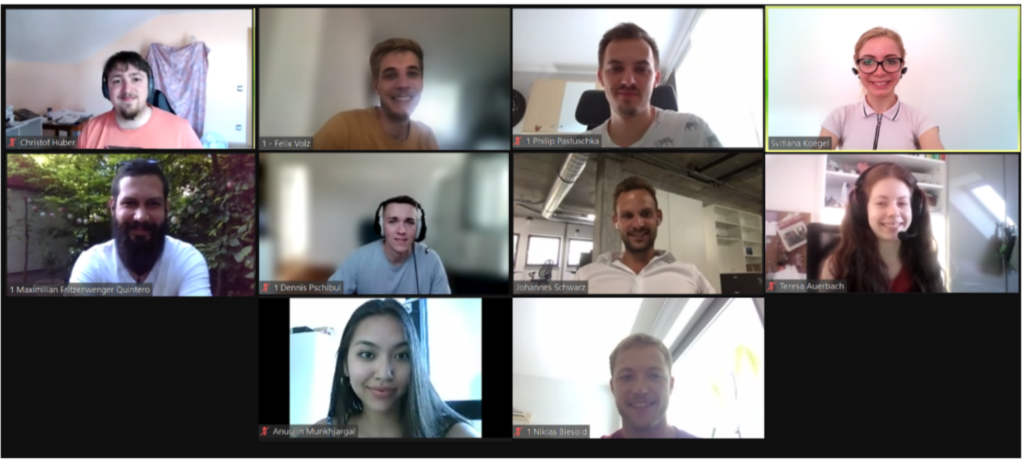 Dissolve dependencies
The Museum of London documents the history of the British capital from prehistoric times to modern times. A variety of exhibits are displayed in a number of galleries across the floors of the building, which require certain constant environmental conditions at all times, from which there should be no deviation. When errors occur, the facility manager (FM) should respond as quickly as possible.
Identifying and locating problems took an enormous amount of time and made the museum dependent on an outside service provider to access the data that was collected in the building, but this did not speed up the process or make it sustainable.
The central task was to integrate and visualize the existing building data on a platform in such a way that the facility manager can directly use it to gain a centralized, transparent and detailed insight into the building data in order to gain a better understanding of the building and to be able to react both more quickly and more independently to any changes.
Create real added value
For this purpose, the Museum of London, represented by Steve Watson (Client & Technical Lead, MoL) and John Iaciofano (Customer & Facility Manager, MoL), turned to the Co-Innovation Lab of the Munich University of Applied Sciences. The ten-member project team was supported by Prof. Dr.-Ing. Holger Günzel and Prof. Dr. Lars Brehm (both MUAS – Lecturer), the coaches Hans-Jürgen Haak (MUAS – Coach) and Lars Schmitz (Amazon – Coach), and the PhD student Maximilian Günzel (MUAS – SME).
Customer satisfaction at all levels
Steve Watson assesses the Co-Innovation Lab's involvement as follows: "The project team took the first step for the Museum of London to make our building data comprehensible for us, and to enable more data-driven decisions. Technical, organizational as well as business aspects were highlighted. As a result, the work product provides a good basis for further planning in this area."
---
This Co-Innovation Lab project was carried out in cooperation with the Digital Transformation Lab (DTLab) at Munich University of Applied Sciences:
The Digital Transformation Lab (DTLab) at Munich University of Applied Sciences is dedicated to the major social challenges of our time. Together with stakeholders in the public sector, students develop forward-looking solutions. They are supported by Amazon Web Services with state-of-the-art cloud technologies and the Working Backwards innovation methodology. We live digital transformation.
More information about the Co-Innovation Lab and the Digital Transformation Lab (DTLab) at Munich University of Applied Sciences: